Dr. David Kim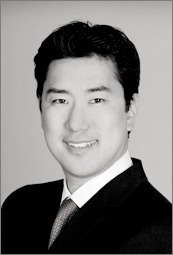 Plastic surgery offers more than a rejuvenated or renewed aesthetic look. It helps in boosting self-confidence and improving your overall outlook on life. Being anxious in the beginning is understandable However, it is vital that you assess your options completely before scheduling the plastic surgery.
During the initial consultation it's fundamental that you ask the surgeon all questions. The surgeon should provide you with satisfactory replies to your questions. Your surgeon's choice is a single most critical factor that impacts the final outcome of your surgical procedure.
Board certified plastic surgeon Dr. David Kim provides safe and proven cosmetic, reconstructive and plastic surgery procedures to patients in Beverly Hills, Los Angeles, CA, and surrounding locations.
Professional Credentials
Dr. David Kim completed his surgical residency in Chicago. He is a board certified plastic surgeon who pursued his subsequent medical training in NY at the Montefiore medical center in NY. Afterwards, Dr. Kim moved to Los Angeles where he joined a Beverly Hills practice.
You can be rest assured that Dr. Kim will do everything in his power to achieve the best possible outcomes for his patients. This is done while ensuring that patient safety is paramount. This is one of the reasons why the American Board of Plastic Surgery has certified Dr. Kim. In addition, he is also an author for the "Skin Deep" magazine.
Reasons for Selecting a Board Certified Plastic Surgeon
You can be rest assured with board certified plastic surgeons that they have received the minimum number of training required for performing a particular plastic surgery procedure. Typically, the highest quality medical standards are followed by board certified plastic surgeons.
They tend to adopt advanced surgical technologies and techniques. They also continue their ongoing education and are aware of the latest safety protocols that offer safe and desirable results.
Personal Patient Doctor Relationship
Cosmetic procedures represent an ongoing personal journey for the patient. This is why it's vital for a surgeon to make them feel comfortable by sharing a friendly rapport.
Dr. David Kim is the first choice of many patients because he helps them feel comfortable and at ease. He carefully listens to their concerns while providing satisfactory and transparent responses.
Customized Attention and Care
There is a warm and friendly vibe in Dr. Kim's office. Patients can feel confident about receiving the highest standards of medical attention. He along with his staff offer a strong support system that makes a patient feel cared.
The main goal of Dr. David Kim is to ensure a patient achieves all their aesthetic goals in an effective, excellent, and safe environment.
Personal Traits of Dr. Kim
These personal traits are what set Dr. Kim apart from other plastic surgeons:
Compassionate, warm, honest, and easy to speak with
Always ready to offer patients detailed answers to their queries
Dr. Kim is passionate about bringing about a positive change in the life of his patients
Cosmetic surgeon Dr. David Kim receives patients from Beverly Hills, Los Angeles, CA, and nearby areas for innovative and advanced plastic surgery procedures.
Schedule a Consultation with Board Certified Beverly Hills California Plastic Surgeon Dr. Kim
For more information on the surgical and non-surgical procedures and treatments by Board Certified Cosmetic Plastic Surgeons Dr. David Kim and Dr. Eugene Kim. Click here to contact us today.
Also visit beverlyhillsplasticsurgery.com
Serving Beverly Hills, Los Angeles, West Hollywood, Orange County, Southern California and surrounding areas.