See Breast Augmentation Plastic Surgery Before And After Photos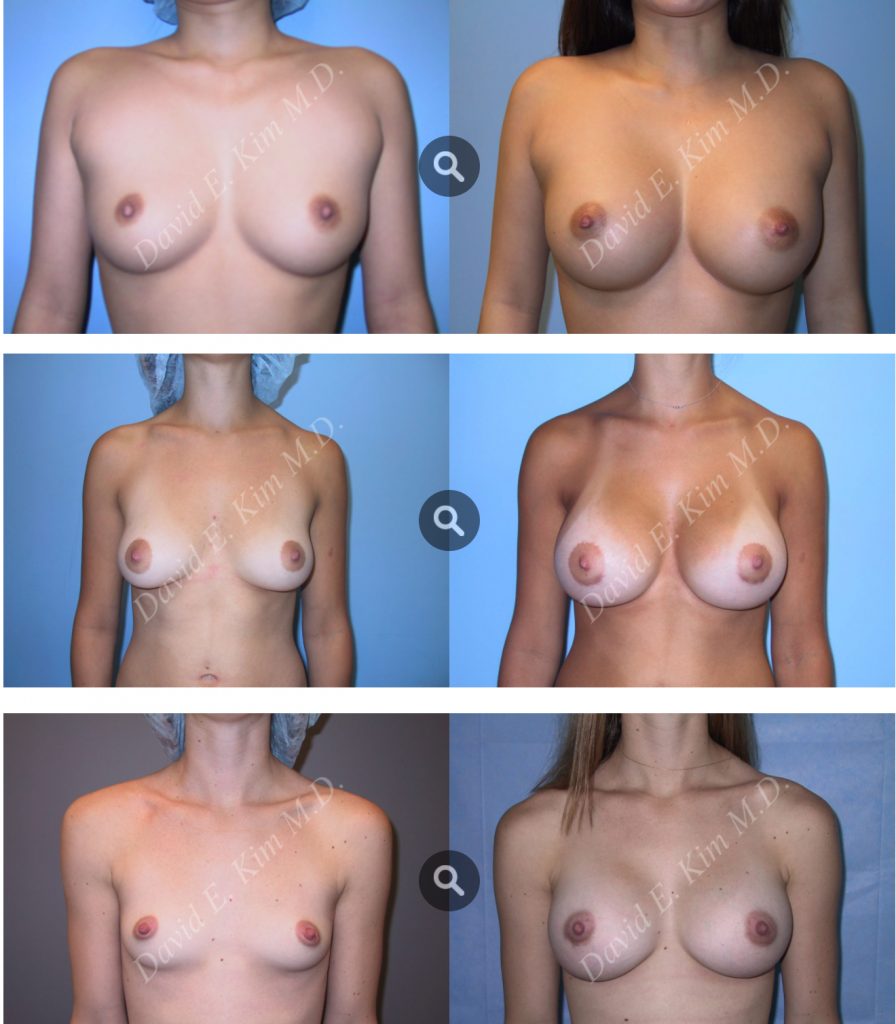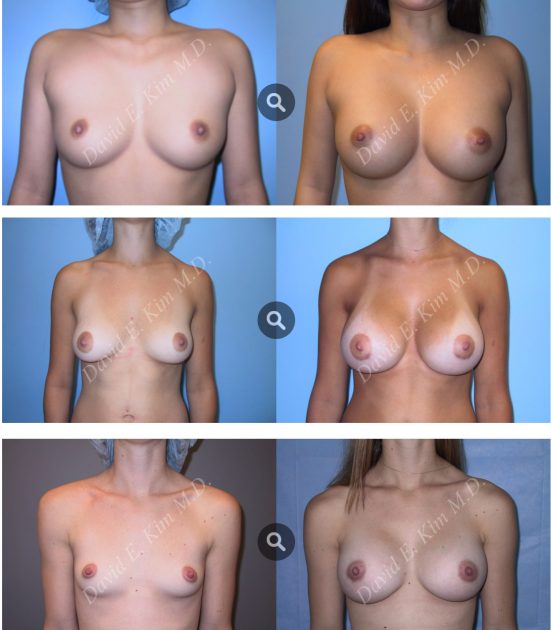 Women should not undergo breast augmentation plastic surgery or any other surgery if they are not completely in favor of it. They should learn about the procedure, including the kind of results to expect. Before and after pictures of breast augmentation surgery can go a long way in helping patients develop realistic expectations.
Patients can review different cosmetic surgeons' sites for before and after images on prior patients to attain clarity. They should also review site information completely for the surgeons they shortlist to understand their accreditations and background. However, there is no comparison to having a one-on-one consultation with the surgeon.
Most surgeons during the initial consultation show their patients several before and after pictures of previous breast augmentation procedures. The patients tend to appreciate the procedure better with these images and also gain confidence in the surgeon's abilities.
plastic surgeon Dr. David Kim provides breast augmentation surgery to patients in Beverly Hills, Los Angeles, CA, and surrounding locations.
Understanding Breast Augmentation Before and After Images
Breast enhancement before and after images is nothing more than a group of images of past patients that have undergone the procedure. The images are usually of patients that had successful results. The photos are taken before, during and after the procedure. There would be a set of pictures once post-operative bruising and inflammation have subsided. This is when the final results of the procedure become visible.
The surgeon will show you these images only after the express consent of the patients in the images. In addition, the photos would be shown to you in a discreet and judicious manner. The outstanding thing about Dr. Kim's website is that these photos can be seen by anyone anywhere – as long as they have internet access.
With 5G internet technology becoming all the rage now – you can see these images while sitting in a Burger King, at work in the breakroom with no one around, at home in your dining room with your dog or cat sleeping right near you, and so on. You don't even have to be in the country to see these images.
Advantages of Before and After Images
Your concern for breast enlargement surgery is understandable. You probably want to know how it will affect your overall physique. Surgeons usually show before and after images of breast augmentation to alleviate these concerns.
Certain patients don't need more than limited correction through a fat transfer breast augmentation while others may require a conventional breast implant cosmetic surgery. Some patients combine the procedure with tummy tucks and breast lifts as well.
Combining Before and After Images with Text
New patients can understand the procedure better if it has descriptive accompanying text. This can help them understand how the procedure was performed and whether it addresses the needs of the patient thoroughly. It is important that the descriptions are clear, concise, and succinct. This allows the surgeon to elucidate a previous patient's journey effectively.
There are many reasons why Dr. Kim is accomplished – one of the reasons is that he's transparent. He does not want anyone to sign up for any of his procedures unless they know full well what they are signing up for. The tremendous concept here is digital technology and this technology is why these images are so clear. Anyone who sees these images can easily apply them to their own body and situation.
These images make it easy for anyone to sign up for the surgery or walk away. Either way the patient is content with their decision which is much easier and better for everyone involved.
Sharing Pictures on Digital Platform
Plastic surgeons can use the following platforms to share images:
Portfolios: Image portfolio to educate patients seeking the same procedure.
Website gallery: Before and after images gallery on the site which has been mentioned. The website has helped a plethora of people make the right decision for them (many times with no one else knowing!).
Blog posts: Adding pictures to blog posts to offer patients visual evidence.
Social media: Social media posts can be optimized effectively with relevant images.
Detailed gallery of before and after images can be both educational and promotional in nature. Surgeons can use this platform for showcasing their expertise and skills. Cosmetic surgeon Dr. David Kim receives patients from Beverly Hills, Los Angeles, CA, and nearby areas for breast implant surgery and various other procedures for the body, breast, and face.
Schedule a Consultation with Beverly Hills California Plastic Surgeon Dr. Kim
For more information on the surgical and non-surgical procedures and treatments by Cosmetic Plastic Surgeons Dr. David Kim and Dr. Eugene Kim. Click here to contact us today.
Also visit beverlyhillsplasticsurgery.com
Serving Beverly Hills, Los Angeles, West Hollywood, Orange County, Southern California and surrounding areas.