Mommy Makeover Surgery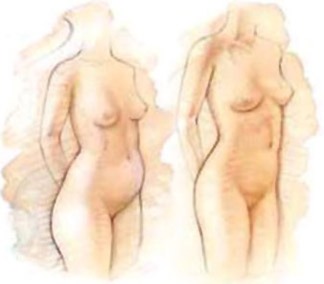 Cost of mommy makeover procedures can differ significantly from one patient to the next. The type and number of procedures you receive, surgical facility expenses, surgeon's fee and the geographical location of the surgeon's practice has a considerable influence on the total cost of the treatment.
At your initial consultation, you should freely discuss the cost aspects with the surgeon and explore your insurance and financing options. Based on your cosmetic goals and your budget, you can make a better decision about the surgery. plastic surgeon Dr. David Kim provides mommy makeover surgery to patients in Beverly Hills, Los Angeles, CA, and surrounding locations.
Invest in Yourself
You make an investment in your self-confidence, quality of life and appearance when you decide to undergo a mommy makeover procedure. You may think the cost is significant at first. However, when you compare it with the inherent improvements made in your physical appearance and resulting confidence, you would change your opinion.
In fact, your surgeon can make the entire treatment more cost effective by combining multiple cosmetic surgery procedures into a single one. This will minimize the costs associated with your surgery and office visits. You should do a little bit of research on your own to make a more informed choice regarding the mommy makeover procedure. You should also discuss all your concerns and queries with your surgeon.
Practice Location of the Surgeon
The socioeconomic climate of your surgeon's practice will have a significant impact on the overall surgery cost. The median income, size of a city, cost of housing, and other features can affect the overall overhead costs, such as utilities and property tax. These have a direct reflection on the surgeon's fee.
Surgeon's Credentials
Surgeons with long standing reputations tend to provide incredible results. However, they may also charge slightly more since they are more experienced and have extensive knowledge. You should look for a surgeon with a wide range of experience rather than a single focus. Mommy makeover is a combination of two or more plastic surgery procedures. You probably should not go with a surgeon that has experience only with rhinoplasty or breast augmentation.
Surgical Facility
The surgeon may carry out the procedure in an ambulatory surgery center, private surgical suite, or a hospital. These facilities come with unique costs and benefits. They may provide on-site anesthesiologists and nurses that would cost additionally. Generally, private surgical suites tend to be more cost effective.
Anesthesia Costs
You would need anesthesia during the procedure for which the surgeon would require a nurse anesthetist or an anesthesiologist to be present the entire time for monitoring purposes. Anesthesiologists are usually preferred over nurses since they are more qualified.
Pre- and Post-operative Costs
There are several additional costs that are encountered during the initial and recovery stage of a mommy makeover. These are:
Pre-operative appointments
Post-operative appointments
Antibiotics
Surgical bandages and drains
Support garments
Pain medications
Cost Efficient
Mommy makeover is cost efficient primarily because it does away with the individual costs associated with a surgery. In a single surgery, you can address aesthetic concerns in your breasts, midsection, thighs, and any other area you so desire. Cosmetic surgeon Dr. David Kim receives patients from Beverly Hills, Los Angeles, CA, and nearby areas for mommy makeover surgery.
Schedule a Consultation with Beverly Hills California Plastic Surgeon Dr. Kim
For more information on the surgical and non-surgical procedures and treatments by Cosmetic Plastic Surgeons Dr. David Kim and Dr. Eugene Kim. Click here to contact us today.
Also visit beverlyhillsplasticsurgery.com
Serving Beverly Hills, Los Angeles, West Hollywood, Orange County, Southern California and surrounding areas.