Otoplasty Ear Surgery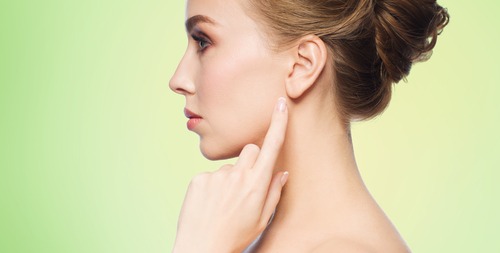 Ear reshaping surgery or otoplasty is a plastic surgery procedure used for correcting the size and shape of the ears. Your surgeon, during the pre-operative consultation, will explain various aspects of the surgery to the patient.
The surgeon may also show otoplasty before and after images of previous patients to new patients. The primary concern of any dedicated otoplasty surgeon will be to inform their patients about the limitations and benefits of the surgery. This is done to allow them to make a well-considered decision.
plastic surgeon Dr. David Kim provides ear reshaping surgery to patients in Beverly Hills, Los Angeles, CA, and surrounding locations.
Before and After Images of Otoplasty
Before and after images of otoplasty are images of previous patients that have successfully undergone the ear surgery. These images include sets of photographs taken before and after the procedure. These images are not on the website but we know websites don't take that long to be updated. There would be a few images taken when the swelling and bruising subside as well to present the complete effects of the surgery.
The cosmetic surgeon will obtain these images with the express consent of their patients. They would also show the images in a discreet manner. The identity of the patient, as per standard norms, will be kept confidential. The only purpose behind presenting these images is to help potential patients understand the potential results of the cosmetic surgery.
Benefits of Otoplasty Before and After Images
The ears are located in a prominent position and have a significant impact on the overall facial appearance. It is natural for patients to be skeptical about getting an otoplasty procedure. They may have concerns about how the procedure may affect their ears and whether it can help them achieve their cosmetic ambitions.
Few patients may need only minor ear pinning surgery while others may require more extensive corrections. Before and after otoplasty photos can help patients make the right decision. Right now you will have to ask to see these images during the mandatory consultation but rest assured you will be shown what you need to be shown and explained what you need to hear because Dr. Kim believes in transparency.
This is how his practice has become a staple of the community and why he has satisfied so many patients over the years.
Setting Realistic Expectations
Veteran cosmetic surgeons understand that patients can only achieve satisfaction when they have realistic expectations before the procedure. They should also have concise cosmetic goals and a positive outlook. This is the reason why surgeons show before and after images to prospective patients during the initial appointment.
Patients can make better informed decisions when they develop reasonable expectations from the surgery. These patients appreciate end results in a better way and can feel more satisfied from the procedure.
Digital Before and After Photos
Your cosmetic surgeon may present before and after pictures of their previous ear reshaping plastic surgery procedures in online format. The patients can review these photos on a blog or a slide show. The doctor may even present a collection of these photos on a mobile device during the consultation. You can see the digital versions before deciding on seeking an appointment with the ear surgeon.
Posting Pictures on Social Media
Sharing ear surgery before and after images on social media platforms can help in increasing public awareness about the procedure. Surgeons can share images on YouTube, Instagram and Facebook among others to reach a wide array of potential patients. Cosmetic surgeon Dr. David Kim receives patients from Beverly Hills, Los Angeles, CA, and nearby areas for otoplasty.
Schedule a Consultation with Beverly Hills California Plastic Surgeon Dr. Kim
For more information on the surgical and non-surgical procedures and treatments by Cosmetic Plastic Surgeons Dr. David Kim and Dr. Eugene Kim. Click here to contact us today.
Also visit beverlyhillsplasticsurgery.com
Serving Beverly Hills, Los Angeles, West Hollywood, Orange County, Southern California and surrounding areas.