Mommy Makeover Surgery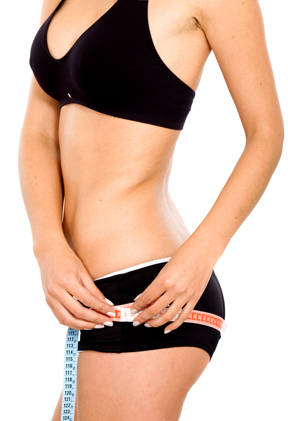 Finding the best plastic surgeon is the foremost concern for potential cosmetic surgery patients seeking a major procedure such as mommy makeover. They want to make sure whether they will be receiving the finest care possible. Sometimes, it is unclear what finest care means with so many factors involved.
In particular, mommy makeover procedures can involve different types of surgery. This can make it difficult to ascertain the more important criteria for assessing a treatment provider's skills. Should you work with a doctor that is skilled in liposuction, breast lift, tummy tuck, or mommy makeover as a whole? How can you be certain about the surgeon's capabilities?
These are vital questions to address in order to make the right decision when choosing a mommy makeover surgeon. plastic surgeon Dr. David Kim provides mommy makeover surgery to patients in Beverly Hills, Los Angeles, CA, and surrounding communities.
Qualities to Look for in a Surgeon
Mommy makeover plastic surgery is highly customizable and involves a broad range of procedures. The more significant and standard procedures include tummy tuck and breast enhancement. Most patients get these performed as part of their mommy makeover.
Look at the tummy tuck and breast augmentation before and after images gallery to accurately determine a surgeon's abilities. Experienced mommy makeover surgeons will excel at performing the surgery in a customized manner to match with your needs. You should find a surgeon that is prepared, qualified, and dedicated to providing you with the results you want.
Find What 'Best' Means To You
'Best' can mean a lot of things. It means different things for different people. You need to consider what the word means to you. Is it about delivering best results or offering the best technology? Is it about having the best rapport, personality or facility? You should be prepared to ask the surgeon different questions about the things that matter to you the most.
Personality of the surgeon plays a major role. The surgeon should have a receptive personality that is best in accordance with your identity and style. An important factor is to select a surgeon that is receptive, attentive, and aligned with the goals you have for your body.
Critical Factor to Consider
You need to have a common standard regardless of the criteria you judge different treatment providers by. The surgeon needs to be by the American Board of Plastic Surgery (ABPS). This certification ensures the surgeon has the right surgical training and ability for performing the mommy makeover successfully and safely.
Providing Personalized Care
The treatment provider you choose should be committed to offering personalized care and attention to patients. Responsible surgeons will make a dedicated effort to inform patients about the different factors concerning mommy makeover during the pre-treatment consultation. You will be explained all possible combinations of treatments and options in respect to the individual pros and cons involved.
You should feel reassured and confident in your surgeon's abilities at every step of the customized approach. You should be able to clarify your doubts and concerns and find it easy to ask the surgeon questions. Your health and safety should be paramount. Cosmetic surgeon Dr. David Kim receives patients from Beverly Hills, Los Angeles, CA, and nearby areas for mommy makeover surgery.
Schedule a Consultation with Beverly Hills California Plastic Surgeon Dr. Kim
For more information on the surgical and non-surgical procedures and treatments by Cosmetic Plastic Surgeons Dr. David Kim and Dr. Eugene Kim. Click here to contact us today.
Also visit beverlyhillsplasticsurgery.com
Serving Beverly Hills, Los Angeles, West Hollywood, Orange County, Southern California and surrounding areas.