Lip Augmentation Enhancement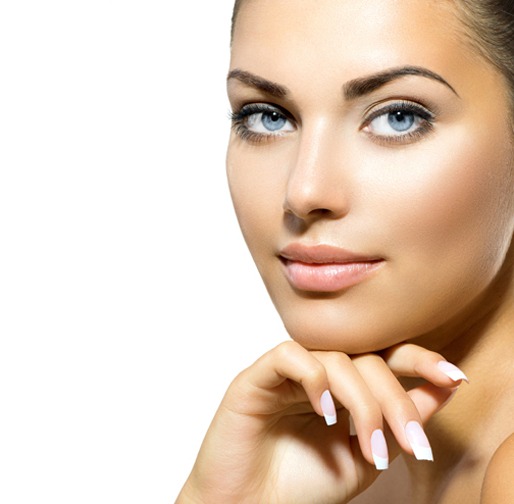 Lip definition and volume can be enhanced with lip enhancement plastic surgery as well as noninvasive procedures. During the initial consultation, your cosmetic surgeon will explain several different treatment options and help you make appropriate choices. Depending on your unique aesthetic goals, you can make an informed decision with the help of your surgeon.
plastic surgeon Dr. David Kim provides lip augmentation enhancement treatments to patients in Beverly Hills, Los Angeles, CA, and surrounding communities.
Lip Enhancement with Implants
Lip implants can be used for permanent lip enhancement. Today, a broad range of synthetic implants are available for lip augmentation. Your cosmetic surgeon will recommend the best aesthetic implant for you to make your lips appear fuller and shapelier. Lip implant procedures can be completed within an hour.
Your surgeon will place small incisions on the lips to begin the surgery. These are usually placed discreetly at mouth corners. Narrow tunnel will be carved out by the surgeon using these incisions to make space for the implant. The tunnel needs to be created with precision to ensure the implant placement is natural and correct.
Lip Enhancement with Fat Transfer
Your cosmetic surgeon may recommend fat transfer if implant placement is not suitable. Tissues from a donor area on your body will be used for this surgery. The fat from the donor area will be used for making your lips appear fuller, softer, and more natural looking. This procedure is less invasive as compared to implant placement.
The surgeon will remove surplus fat from the donor area, such as abdomen and thighs using liposuction technique. The fat will then be placed in the lips using a syringe or a blunt needle. Tiny prick marks the size of 0.2 cm in diameter are the only evidence of the surgery.
Lip Augmentation Using Dermal Fillers
Juvederm, Restylane and other dermal filler injectables are ideal for adults desiring fuller lips without having to undergo a cosmetic surgery. These dermal fillers can offer lip enhancement to a significant level and make the face appear more appealing.
Patients may have uneven or unbalanced lips in some instances. Dermal fillers can be used for improving lip symmetry as well. They can add more definition to the lips and restore a youthful shape. Dermal lip fillers can be used for achieving all of these cosmetic enhancements.
Juvederm and Restylane injectables are smooth and can be inserted using fine needles. The surgeon can inject them precisely in the targeted areas for filling in lines and wrinkles in the lips. They can be used for enhancing the appearance of the lips as well.
Laser Lip Augmentation
A series of precise heat pulses are delivered in this procedure within the lip mucosa. Collagen reaction is triggered which provides for a fuller appearance. Natural lip shape remains intact in this treatment. But, the result involves plumper and fuller lips.
You may require one session a month in laser lip enhancement. After that, you may need one session every three months for maintaining fullness and appearance of the lips.
Cosmetic surgeon Dr. David Kim receives patients from Beverly Hills, Los Angeles, CA, and nearby areas for surgical and non-surgical lip augmentation enhancement procedures.
Schedule a Consultation with Beverly Hills California Plastic Surgeon Dr. Kim
For more information on the surgical and non-surgical procedures and treatments by Cosmetic Plastic Surgeons Dr. David Kim and Dr. Eugene Kim. Click here to contact us today.
Also visit beverlyhillsplasticsurgery.com
Serving Beverly Hills, Los Angeles, West Hollywood, Orange County, Southern California and surrounding areas.