Lip Augmentation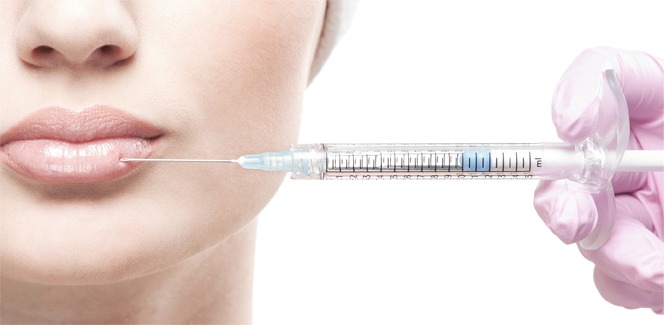 Lip augmentation can be performed as a non-invasive procedure or a cosmetic surgery procedure for adding definition and volume to the lips. During initial consultation, your surgeon will explain various aspects of the procedure to help you make the right decision.
Your surgeon may show before and after images of lip augmentation procedure during the initial consultation. This can help you understand the potential advantages of the procedure. You can always ask your surgeon to show before and after images to help you make a better decision.
Be prepared to review as many before/after photos as possible in order to understand how a surgical or a non-surgical lip augmentation may enhance your facial appearance. plastic surgeon Dr. David Kim provides lip augmentation treatments to patients in Beverly Hills, Los Angeles, CA, and surrounding locations.
Lip Augmentation Before and After Images – An Overview
Lip augmentation before and after images refer to a set of photographs belonging to a patient that underwent the surgery with successful results at the hands of the cosmetic surgeon. The pictures would include images taken before and after the procedure. There would be a few photographs taken when complete results have set in after initial bruising, swelling, and redness subside.
It's vital that the surgeon takes care to present these images with the relevant patient's express consent. They should be presented in a discreet manner for the sole purpose of helping a new patient make judicious decisions. Now these images are not on the website currently, but we all know websites don't take that long to be upgraded. For now, plan on asking to see these images curing the mandatory consultation.
Benefits of Lip Augmentation Before and After Images
Patients choosing lip augmentation surgical procedure, or any other procedure, don't have a sound idea of how the surgery would enhance their overall appearance. They don't know whether the lip augmentation procedure would be able to add volume and definition to their lips. Few patients don't need more than minor improvements, while others require significant attention.
The surgeon may recommend getting lip augmentation in combination with other noninvasive or surgical procedures for creating more harmonious results. Lip augmentation before and after images in each case can enable patients to make the best possible choices.
Dr. Kim is about transparency. You can be untransparent in politics and get away with it but that's not the case in the plastic surgery field. No clinic of this sort would survive if they were not adept at satisfying patients. It does not matter if you choose to sign up for the procedure or walk away, this clinic wants you to understand the situation no matter which route you plan on taking.
Keeping Things Realistic
Cosmetic non-invasive as well as plastic surgery procedures result in the best satisfaction rates when patients have clear aesthetic roles, positive mindset, and realistic expectations. Lip augmentation before and after images can allow patients to keep realistic expectations from the procedure.
Patients are typically in a better position to appreciate the final results in a better way when they see how a procedure improved another. Surgeons can reduce the risk of misunderstanding and disappointment at a later stage.
Creating Awareness Through Pictures
Broad and diverse range of potential patients can be accessed by posting before and after lip augmentation pictures on social media. Surgeons can create increased awareness about the procedure and its inherent limitations and outcomes.
Images go a long way in helping patients get a fair understanding of the procedure as well. There's a large percentage of patients who like to research before going in for their initial consultation. Social media is a poignant way to access before and after images of previous patients.
Cosmetic surgeon Dr. David Kim receives patients from Beverly Hills, Los Angeles, CA, and nearby areas for surgical and non-surgical lip augmentation enhancement procedures.
Schedule a Consultation with Beverly Hills California Plastic Surgeon Dr. Kim
For more information on the surgical and non-surgical procedures and treatments by Cosmetic Plastic Surgeons Dr. David Kim and Dr. Eugene Kim. Click here to contact us today.
Also visit beverlyhillsplasticsurgery.com
Serving Beverly Hills, Los Angeles, West Hollywood, Orange County, Southern California and surrounding areas.