Breast Augmentation Surgery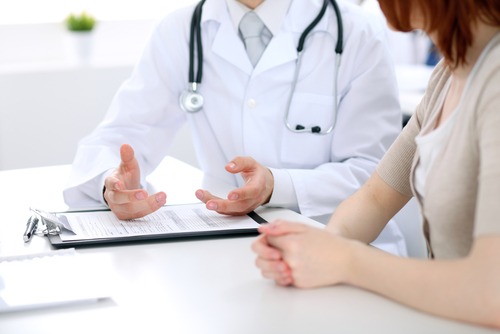 Breast enhancement can have a significantly positive effect on a woman's self-confidence and personality. The key to a successful breast augmentation procedure is choosing the right cosmetic surgeon. Establishing the right surgical plan and determining the appropriate breast implant type is also vital for successful outcomes.
You should freely ask your surgeon all your doubts and concerns during the pre-operative consultation. plastic surgeon Dr. David Kim provides breast augmentation to patients in Beverly Hills, Los Angeles, CA, and surrounding locations.
Professional Credential Questions
Are you a plastic surgeon?
plastic surgeons are experienced and trained in their respective fields. You will attain increased confidence in the surgeon's expertise. Plastic surgeons need to go through a rigorous evaluation process to attain the certification.
What is your training and experience in the field of plastic surgery?
The plastic surgeon you choose should have adequate experience and training in undertaking different cosmetic procedures. This includes breast enhancement with implants and other breast-related procedures.
Do you have privileges at a local surgery center or hospital?
Staff privileges or operating privileges at a surgery center or hospital indicates the surgeon can use these facilities for performing surgical procedures. The surgery is made safer with these privileges.
What is your success rate in breast enhancement surgery?
Breast enhancement procedure is a low-risk cosmetic surgery. However, there are still occasional complications. The cosmetic surgeon should be able to provide the patient with a clear idea about complications and risks in order to help her make a poignant decision.
How much will the breast enhancement surgery cost?
Breast enhancement procedure is usually performed as an elective surgery. This means that your insurance carrier may not bear the expenses of the surgery. This is why it's critical that you have clarity on all surgery related costs.
Surgical Procedure Questions
Do you recommend saline or silicone breast implants?
Choosing the implant type is an important consideration. You should have a major say in making this decision. Your plastic surgeon should list out all the pros and cons to help you make a well-considered decision.
What size and shape of implants do you recommend?
It's crucial to customize the breast implant size, shape, and texture to suit the individual and unique needs of each patient. Your plastic surgeon will evaluate your personal cosmetic goals, natural breast size, and thickness of the skin before making a recommendation.
Which surgical approach will you be using for the procedure?
The surgeon can make an incision around the areolas, beneath the breast crease or in the underarms for breast enhancement procedure. Implants can be placed above or beneath the pectoral muscles.
How much time does it take to recover following the breast enhancement procedure?
Recovery is a vital aspect following a significant procedure, such as breast augmentation. You should have complete clarity on the amount of downtime involved in the procedure. You should also know the kind of precautions to undertake. Cosmetic surgeon Dr. David Kim receives patients from Beverly Hills, Los Angeles, CA, and nearby areas for breast implant surgery.
Schedule a Consultation with Beverly Hills California Plastic Surgeon Dr. Kim
For more information on the surgical and non-surgical procedures and treatments by Cosmetic Plastic Surgeons Dr. David Kim and Dr. Eugene Kim. Click here to contact us today.
Also visit beverlyhillsplasticsurgery.com
Serving Beverly Hills, Los Angeles, West Hollywood, Orange County, Southern California and surrounding areas.