Breast Implants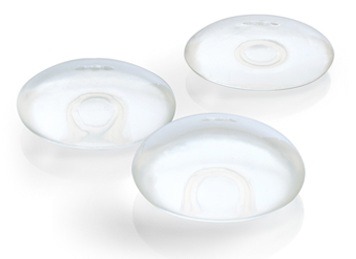 Breast enhancement cosmetic surgery is a customizable procedure. It can be carried out using different surgical techniques, implant types, implant positioning, and incision placement. Choosing an appropriate type of breast implant is vital to ensuring successful results.
During the pre-operative consultation, your surgeon will discuss various implant choices with you. This is to enable patients to make the best possible decision. Patients should consider their desired comfort level and breast appearance while choosing the breast implant.
On top of this, patients should also assess the pros and cons of different implant types, the risks involved, estimated sustainability, and whether the particular choice will be appropriate to their individual breast anatomy and aesthetic goals or not.
plastic surgeon Dr. David Kim provides breast augmentation surgery to patients in Beverly Hills, Los Angeles, CA, and surrounding communities.
Categories of Breast Implant
Breast implants are primarily of two categories – silicone gel and saline implants. Both these implant types consist of an outer shell made with strong silicone material. The inner cores are different in both the implants.
Silicone Gel Implants
The FDA finally approved silicone breast implants after exhaustive evaluation lasting several years. These are among the most sought-after implants in breast augmentation plastic surgery now. Silicone implants offer superior aesthetic appeal in addition to a natural feel and touch because of their soft core gel.
This implant is for women above the age of 21 years. Silicone gel core in these implants is quite similar to the natural breast tissue. This is one of the main reasons for the popularity of these implants.
Saline Implants
Saline implants have been approved by the FDA for women over the age of 18 years. These implants were quite popular earlier. They used to be the only FDA approved breast implants. Saline implants contain an inner core which contains sterile saline fluid. These provide tautness and better shape to the breasts.
Saline implants are usually placed when they are deflated. Saline solution is then filled in as required. The procedure involves a smaller incision. Saline is a natural occurring fluid in the body doesn't cause any untoward reactions. It doesn't cause any complications as well if the implant ruptures or tears.
Gummy Bear Implants
Gummy bear implants are a type of stable ultra-cohesive silicone gel implants. These are the newest addition to the FDA approved implant categories. Silicone gel core in these breast implants is highly viscous. This allows them to stay in shape and retain their form even when held under pressure.
The thick silicone gel in these implants in the event of damage to the breast implant prevents gel leakage into other areas of the body. These form-stable implants are cosmetically superior and safer in this manner. Silicone and saline implants are available in various different shapes and sizes. They range from 120 cc to 960 cc in volume.
You can choose between round and other natural anatomical shapes. At your initial consultation, be prepared to discuss the pros and cons of each option in relation to your unique upper body anatomy. Cosmetic surgeon Dr. David Kim receives patients from Beverly Hills, Los Angeles, CA, and nearby areas for breast augmentation surgery.
Schedule a Consultation with Beverly Hills California Plastic Surgeon Dr. Kim
For more information on the surgical and non-surgical procedures and treatments by Cosmetic Plastic Surgeons Dr. David Kim and Dr. Eugene Kim. Click here to contact us today.
Also visit beverlyhillsplasticsurgery.com
Serving Beverly Hills, Los Angeles, West Hollywood, Orange County, Southern California and surrounding areas.