Breast Lift Surgery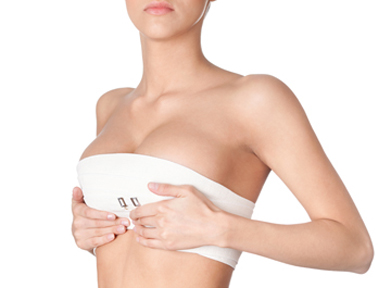 Women can achieve sensuous contours with breast lift plastic surgery that elevates sagging breasts and provider youthful and perkier projection. Women usually come out of the surgery looking and feeling fitter, more confident, and attractive.
Breast lift procedure is an excellent aesthetic option for correcting drooping breasts. It is also popular among mothers as part of a comprehensive mommy makeover plan. plastic surgeon Dr. David Kim provides breast lift to patients in Beverly Hills, Los Angeles, CA, and surrounding locations.
Breast Lift Following Pregnancy
Breastfeeding and pregnancy are two common causes of droopy breasts. This is why many women consider breast lift cosmetic surgery after having children. This can help them restore their pre-pregnancy upper body figure.
Breast Lift Following Weight Loss
Excess weight makes the skin stretch. Significant weight loss following a bariatric surgery or otherwise can leave you with heavily sagging breasts. Breast lift can restore the shape and firmness of your breasts after you have achieved your ideal weight goal.
Techniques of Breast Lift
One of the several breast lift techniques may be selected by your surgeon. The technique may differ based on the incision pattern. All available choices will be explained by your doctor. You can discuss your choices and select one based on your individual need and goals.
Size of breasts, extent of droopiness, skin quality, and implants are a few factors that will be considered while choosing an appropriate technique.
Standard Lift
Doctors make use of standard anchor-shaped incisions in this type of breast lift. An incision will be created around the areola border. A second incision will be created vertically down to the breast base. The final incision will be made horizontally along the breast crease.
You will have permanent scarring in the anchor incision technique. However, the standard anchor technique can reduce droopiness and sagging in the lower half of the breast. The procedure can provide you with overall youthful and perkier figure in this way. Women with smaller breasts make the best candidates for the procedure. However, almost all women are ideal candidates for the surgery.
Doughnut Mastopexy
This technique involves the anchor incision breast lift with lesser skin removal. This means you will be able to recover faster with minimal scarring. Your surgeon will create a circumferential incision around the areola and nipple for performing this type of breast lift.
Limited amount of tissue can be removed in this manner. The doctor can also resize and reshape misshapen or stretched areolas during the procedure. Doughnut mastopexy is not recommended for women with larger breasts.
Lollipop Lift
This breast lift technique falls between a doughnut mastopexy and a standard breast lift. The doctor will create an incision around the areola and nipple for performing this technique. Lollipop breast lift or vertical mastopexy will entail a smaller incision that runs down the breast crease.
The technique generally works well for women looking for a moderate lift. It causes less scarring as compared to an anchor pattern while giving the surgeon greater flexibility. Cosmetic surgeon Dr. David Kim receives patients from Beverly Hills, Los Angeles, CA, and nearby areas for breast lift.
Schedule a Consultation with Beverly Hills California Plastic Surgeon Dr. Kim
For more information on the surgical and non-surgical procedures and treatments by Cosmetic Plastic Surgeons Dr. David Kim and Dr. Eugene Kim. Click here to contact us today.
Also visit beverlyhillsplasticsurgery.com
Serving Beverly Hills, Los Angeles, West Hollywood, Orange County, Southern California and surrounding areas.