Breast Lift Surgery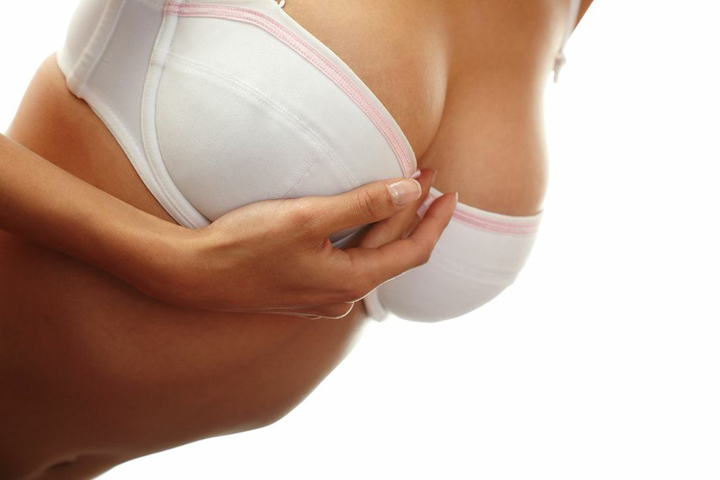 Cost of breast lift cosmetic surgery can be affected by various factors. The costs generally include surgeon's fee, anesthesia costs, before and after surgery costs, and surgical venue expenses. Patients should select an experienced and qualified surgeon for the breast lift. All other considerations and factors should come in secondary.
Breast lift surgery when performed for cosmetic purposes is not covered by insurance in most cases. Hence, it is a good idea for getting relevant information from the surgeon regarding financing and cost aspects during the initial consultation.
plastic surgeon Dr. David Kim provides breast lift to patients in Beverly Hills, Los Angeles, CA, and surrounding communities.
Surgical Technique
Patients should look at all direct and indirect costs before making a decision. The breast lift plastic surgery cost will depend on the complexity and extent of surgery. The procedure may take more time if you have severe droopiness or excessively large breasts.
It may cost more if you have other complications as well. You should have a detailed discussion with the surgeon regarding the procedure to find a technique that is most suitable for you.
Surgical Venue
The dollar amount of breast lift cosmetic surgery is usually higher when it is performed at a hospital as compared to an ambulatory surgical center or a private operating suite. Breast lift is generally performed as an outpatient procedure.
However, in some cases, the surgeon may advise you to spend the night at the hospital. This will add to the overall surgical costs. With that said, anesthesia costs may vary depending on whether a certified nurse anesthetist or a qualified anesthesiologist administers it.
Combined Procedures
Breast lift procedure can be combined with breast implants or another procedure, such as breast reduction. Sometimes, the breast lift may be performed as part of a mommy makeover The total cost comes out to be lower when surgical procedures are combined as compared to being performed individually.
Surgical venue expenses, anesthesia costs, and post-operative recovery expenses are usually common when procedures are performed in combination. Some patients get tummy tuck along with breast lift since it costs less overall.
You may be able to secure a discount if you decide to pay for the procedure upfront without financing. The surgeon's office should be able to help you with payment options.
Insurance
Breast lift surgery is elective in nature, which means you won't be able to get insurance coverage for it. However, in case of medical conditions the insurance provider may offer partial or full coverage. This includes heavily sagging breasts that obstruct performance of routine activities and cause uneasiness. The surgeon's office should be able to help you with the required paperwork.
Financing
You should not allow your credit history or monetary difficulties to get in the way of having a breast lift surgery. Several practitioners offer in-house financing alternatives at competitive interest rates and convenient repayment terms.
Patients can choose third party medical care financing firms for paying for their surgery. Borrowing from friends, family, banks, and financial institutions are other viable options. Cosmetic surgeon Dr. David Kim receives patients from Beverly Hills, Los Angeles, CA, and nearby areas for breast lift.
Schedule a Consultation with Beverly Hills California Plastic Surgeon Dr. Kim
For more information on the surgical and non-surgical procedures and treatments by Cosmetic Plastic Surgeons Dr. David Kim and Dr. Eugene Kim. Click here to contact us today.
Also visit beverlyhillsplasticsurgery.com
Serving Beverly Hills, Los Angeles, West Hollywood, Orange County, Southern California and surrounding areas.