Mommy Makeover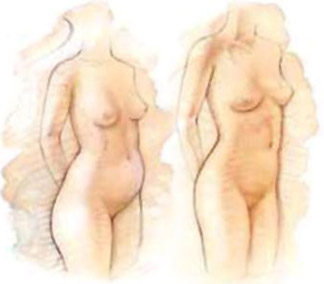 A mommy makeover plastic surgery procedure is a comprehensive treatment plan customized according to individual patient needs. Your doctor will help you select the procedures that are best suited to your body, health, budget, desired timeline, and cosmetic goals. When performed by an experienced surgeon, a mommy makeover can help restore your pre-pregnancy figure.
There are several factors you need to consider before undertaking a mommy makeover. This includes the body areas that you want to target, your current lifestyle and health, and how the post-pregnancy surgery will affect your life. plastic surgeon Dr. David Kim provides mommy makeover surgery to patients in Beverly Hills, Los Angeles, CA, and surrounding locations.
Suitable Candidates
You are probably a suitable candidate for mommy makeover plans if you have successfully lost weight following your pregnancy, but are not able to get rid of sagging skin and stubborn fat pockets. It's critical to understand that mommy makeover plans are not just for recent mothers. There are many women that take a few years before treating themselves to a mommy makeover.
You may want to wait a few years until your children are a bit older before you consider cosmetic surgery for getting the body shape you desire. The procedure is suitable for women that gave birth naturally or underwent a C-section. In fact, the procedure is excellent for you if you have sagging skin or scarring.
In addition, if you suffered hernia around the navel, your doctor may repair the damage while making cosmetic enhancements. Hernia around the navel is usually common in women that gave birth to triplets or twins. You should be at least 18 years of age to be a suitable candidate for mommy makeover. You should also be in solid health and not planning on having any more children.
You should know that the cosmetic surgery procedures won't threaten the health of your fetus if you do become pregnant again. However, it may reverse the aesthetic results. Correlating with this, you should pursue the treatment only because it is something you want and not to meet another person's expectations.
Signs You Should Not Get a Mommy Makeover
You are probably not a suitable candidate for mommy makeover if you:
Have a blood disorder
Have an autoimmune condition
Have a health condition that makes anesthesia risky
Are significantly overweight
Are planning on losing weight
Smoke and don't want to give it up for a few weeks before and after the treatment
Are planning on having more children
Set Realistic Expectations
Your doctor will thoroughly explain the various surgical options in regards to a mommy makeover. They will ensure that you have a reasonable understanding of what the procedure can and cannot do for you. You should understand that mommy makeover procedures are not for weight loss.
The treatment can help you look younger than your years, but it cannot stop the process of aging. However, you can always open the door for touchup treatments in later years. Cosmetic surgeon Dr. David Kim receives patients from Beverly Hills, Los Angeles, CA, and nearby areas for mommy makeover surgery.
Schedule a Consultation with Beverly Hills California Plastic Surgeon Dr. Kim
For more information on the surgical and non-surgical procedures and treatments by Cosmetic Plastic Surgeons Dr. David Kim and Dr. Eugene Kim. Click here to contact us today.
Also visit beverlyhillsplasticsurgery.com
Serving Beverly Hills, Los Angeles, West Hollywood, Orange County, Southern California and surrounding areas.